After a few months of "drive thru" food distribution, we are finally back in the food pantry with a good assortment of fresh produce, a great variety of meat, milk and dairy products. Although it is difficult to keep fresh bread in the heat of the summer, we have been able to get enough for most days.
We are open Mondays and Wednesdays, and people come an hour or so after the opening, there is no line! But there is still a great variety of food to choose from.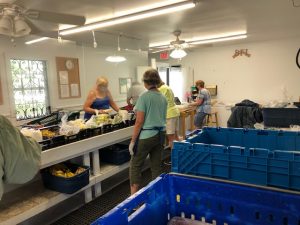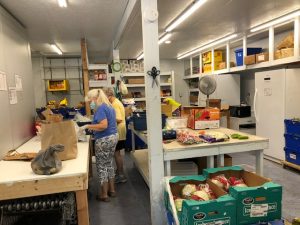 We are in desperate need of more volunteers, especially on Wednesdays, although we can use more volunteers on other days as well. Drivers (don't need a CDL) and heavy lifters (25-50 lbs) are alway in demand.